#WorldEBHCday | #EvidenceFirst
Overview
The World Evidence-Based Healthcare (EBHC) Day is observed each year on 20 October each. World Evidence-Based Healthcare Day was launched in 2020 with a view to raising awareness of the need for better evidence to inform healthcare policy, practice and decision making to improve health outcomes globally.
EBHC Day is an opportunity to participate in debate about global trends and challenges, but also to celebrate the impact of individuals and organisations worldwide, recognising the work of dedicated researchers, policymakers and health professionals in improving health outcomes.
educate a broad audience about the importance of evidence-based healthcare and the need for better evidence to inform health policy and practice
be bold in our thinking, encouraging debate and discussion amongst the global evidence community on advancements in evidence-based healthcare
highlight the successes, challenges and experiences of the global evidence community in furthering the science and practice of evidence-based healthcare
celebrate impact, of researchers, academics, students, clinicians, consumers, patients and other agents of change who are driving improvements in the quality and outcomes of healthcare globally.
World Evidence-Based Healthcare Day 2021: 'The Role of Evidence in an Infodemic'
Building on the collective wisdom of using evidence to generate impact in 2020, the campaign for World EBHC Day 2021 explores the role of evidence in an infodemic, in particular promoting access to trustworthy, evidence-informed health information. The COVID-19 pandemic has highlighted the importance of developing rapid evidence-informed responses; streamlining global efforts in producing trustworthy, pragmatic evidence; and ensuring the best-available evidence is accessible, transparent and understood. The rapid response of the global evidence community has been important and necessary. However, it has been accompanied by a plethora of mis/disinformation which has contributed to a global 'infodemic', making it hard for people to find evidence-based, trustworthy guidance when they need it.
What can we do?
FACILITATING ACCURATE KNOWLEDGE TRANSLATION DURING AN INFODEMIC
Fostering meaningful partnerships between evidence producers and users to enhance the use of the best available evidence for COVID-19
Creating and tailoring strategies for communication of evidence for key stakeholders 
Patients, healthcare consumers and the community as partners in amplifying the role of trustworthy information
Convening meaningful dialogue and engagement to advance evidence-informed decision making for COVID-19
Funding knowledge translation activities for COVID-19
KNOWLEDGE REFINEMENT, FILTERING & FACT-CHECKING
Utilising evolving evidence synthesis methods to rapidly & efficiently appraise and summarise evidence to inform policy, guidelines and practice (i.e. rapid reviews/role of AI/pre-print/global coordination)
Harnessing multiple initiatives and avoiding duplication of effort
Employing strategies to actively combat misinformation (myth-busting)
Patients, healthcare consumers and the community as partners in fighting mis/disinformation
Actively blocking dangerous sources of misinformation (i.e. Facebook/ Twitter)
BUILDING EHEALTH LITERACY & SCIENCE LITERACY CAPACITY
Employing strategies to amplify the important role of trustworthy evidence
Educating and preparing key stakeholders with the skills to identify and use the best available evidence (i.e. strategies/programs/partnerships between primary healthcare practitioners and patients, healthcare consumers and the community; targeted public health campaigns)
Establishing new partnerships (i.e. Academia-media, allopathic practitioners -traditional healers) to enhance science literacy
Funding projects and programs aimed at enhancing science literacy
MONITORING, INFODEMIOLOGY, INFOVEILLANCE & SOCIAL LISTENING
Ensuring available evidence is up to date and trustworthy
Determining the knowledge needs of decision makers, end users, patients, healthcare consumers  and community members in an infodemic
Promoting/ensuring access to trustworthy evidence over mis/disinformation (i.e. the role of librarians/synthesists/living systematic reviews/social network analysis/social listening etc)
Funding platforms for enhanced monitoring and infoveillance
Read more: World Evidence-Based Healthcare Day (https://worldebhcday.org)
---
---
Latest Posts
Thanks for visiting us.
Disclaimer: The resources, documents, guidelines, and information on this blog have been collected from various sources and are intended for informational purposes only. Information published on or through this website and affiliated social media channels does not represent the intention, plan, or strategies of an organization that the initiator is associated with in a professional or personal capacity, unless explicitly indicated.
If you have any complaints, information, or suggestions about the content published on Public Health Update, please feel free to contact us at blog.publichealthupdate@gmail.com.
#StayUpdated
---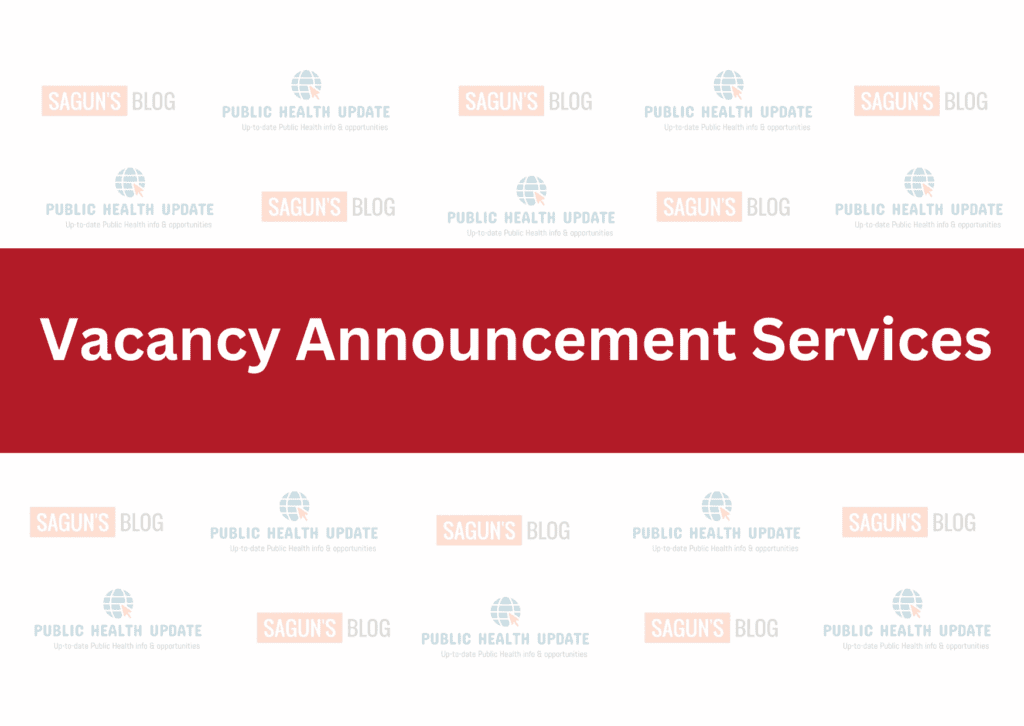 ---