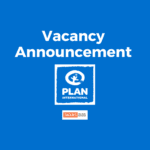 Overview
Founded Date January 1, 1900

Sectors Development Sector Jobs , Public Health Jobs

Posted Jobs 0

Viewed 238
Company Description
Plan International is a development and humanitarian organisation that advances children's rights and equality for girls. We strive for a just world, working together with children, young people, our supporters and partners in over 75 countries. Our programs are underpinned by a core of defined values, including transparency and accountability, team collaboration, inclusion and integration, as well as the overall ambition to empower girls and young women as legacy.
Plan International has been working in Nepal since 1978 and developed a strong reputation as a respected development and humanitarian actor helping marginalised children, their families and communities to access their rights to health, education, economic security and protection. Through the support of local partners, Plan International works in 24 districts in Nepal.
Plan International Nepal has a vision for 2030 as "an inclusive, just and safe society where all girls and young women enjoy their rights and live in freedom". This is coupled with the ambition of taking action so that 100 million girls learn, lead, decide and thrive as "Girls and young women in all of their diversity reach their full potential as equal and active citizens" by 2023. The country strategy is put into action through the implementation of three interrelated program areas defined as follows:
LEARN: the "Education and Skills and Opportunities for Youth Employment and Entrepreneurship (SOYEE)" program aims to assist vulnerable and excluded girls and young women in adapting and thriving in a changing climate.