The APRU Global Health Mini Certificate Program in Health Research Ethics aims to give students and new researchers an opportunity to strengthen their capacities in ethics to conduct health research, as well as to provide guidance for faculty on how to conduct this training in an interactive virtual environment.
Background
Proper training in the conduct of the ethics involved in medical and health research with human subjects is paramount to ensuring that students conduct ethical research.  In many graduate programs, students are required to complete a research project as part of their graduation requirements. However, some universities in the Asia-Pacific do not incorporate ethics training as part of their public health curricula. Ensuring that students are adequately trained is paramount to the ethical conduct of research, especially among vulnerable populations. Further, the pandemic has forced most of the world's higher education institutions to conduct their teaching, research, and learning activities remotely. However, many individuals – teachers, students, and researchers – were not prepared for this shift.
Date & Time
April 8th and 22nd at 5:30 pm (PST)
April 9th and 23rd at 8:30 am (Hong Kong & Manila)
Duration: 2.5 hours on each session.
Program
Six expert speakers will each give a 15-minute talk. After, students will move into small virtual breakout rooms for 15-20 minutes to discuss case studies and/or complete interactive exercises that will help concretize the key concepts.
See a flyer and a tentative program here.
Speakers
Angus Dawson, University of Sydney
Leonardo D de Castro, University of the Philippines
Calvin Wai-Loon Ho, University of Hong Kong
Vicki Xafis, National University of Singapore
Expert from Osaka University (tbc)
Expert from University of Melbourne (tbc)
Register here before April 1st!
The three specific aims
To provide an interactive, interdisciplinary virtual health research ethics training for students at APRU member institutions to build capacity for ethical research
To strengthen infrastructure to support graduate-level ethics training in medical and public health research and to foster and grow the network of the APRU Working Group on Bioethics
To collaboratively create a set of core curricula in research ethics and bioethics to be available for the training students in the APRU network
Learning Objectives
Outline the main principles that guide the ethical conduct of research with human subjects
Describe some of the historical cases of unethical research with human subjects which have led to the need for more human subject protection.
Explain the importance of community participation in health research
Analyze real-world cases of ethical challenges in health research
Describe best practices in ethical health research and practice to protect human subjects
Identify major documents, protocol and systems in place to ensure adherence to ethical principles in health research.
Discuss the function of IRB/RECs
Practice developing an information sheet and informed consent form
Additional Info
The training is free to students (undergraduate and graduate) from any university. Any faculty who are interested in refreshing their skills or observing how to teach bioethics in an online, interactive way will also be welcome to participate. The training will be conducted in English via Zoom in two parts of 2 ½ hours each. Students will also complete some online self-paced exercises of about 3 hours via the course Canvas website during the two weeks between the 1st and 2nd sessions.  
Those who successfully complete all 5 live session hours plus the required "homework" will receive a certificate of participation. Students should register if they are available to participate in both sessions.
The series is offered by the APRU Global Health Working Group on Bioethics.
---
Latest Posts
Thanks for visiting us.
Disclaimer: The resources, documents, guidelines, and information on this blog have been collected from various sources and are intended for informational purposes only. Information published on or through this website and affiliated social media channels does not represent the intention, plan, or strategies of an organization that the initiator is associated with in a professional or personal capacity, unless explicitly indicated.
If you have any complaints, information, or suggestions about the content published on Public Health Update, please feel free to contact us at blog.publichealthupdate@gmail.com.
#StayUpdated
---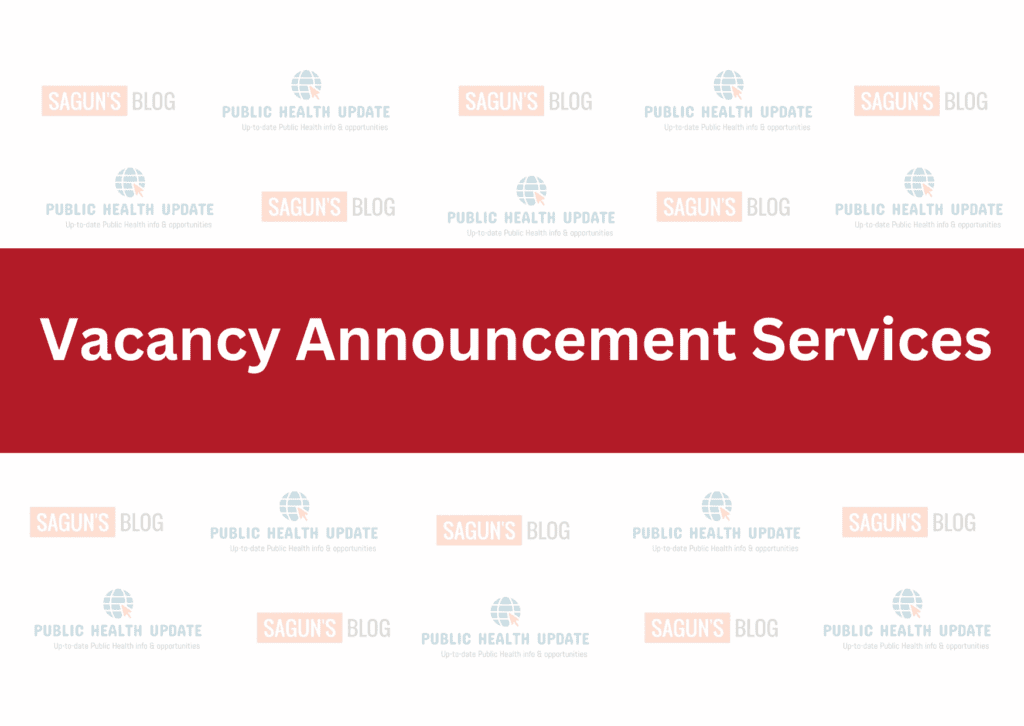 ---