Tuberculosis (TB) is one of the oldest infectious diseases in recorded history. TB is preventable, treatable, and curable, but still devastates lives, livelihoods, and economies globally. In the past 200 years, the disease has claimed over a billion lives. Now, TB kills more than 4,100 people a day.
The Global Plan to End TB 2023-2030 is a plan for ending TB as a public health challenge by 2030. It provides a blueprint of priority actions required and a detailed estimate of financial resources needed to end TB.
The Global Plan includes resources needed for implementing TB care and prevention and R&D into new tools. This Global Plan has already informed the Global Fund Investment Case and the 2022 G20 deliberations on TB. It will serve as a key document for inspiring and aligning global advocacy efforts, such as for the upcoming UN High Level Meeting on TB in 2023.
The Global Plan Chapters
This edition of the Global Plan was developed by a writing team working in collaboration with the Global Plan Task Force and a team of epidemiological and financial modellers, with inputs gathered from the international community through a series of public regional and global consultations. There are nine chapters.
Chapter 1: provides the international context that informs the Global Plan.
Chapters 2: through 9 describe priorities for action.
Priority actions:
Invest in a comprehensive investment package.
Scale up interventions to achieve key objectives and targets.
CHAPTER 3: Scaling up TB diagnosis and care
Priority actions:
Re-imagine TB care, delivering services through a people-centred approach.
Scale up the use of modern diagnostics.
Find the missing people with TB.
Expand early diagnosis, including at subclinical stages.
Develop and implement public communications strategies to raise TB awareness and promote early health seeking.
Integrate TB screening and testing into other health services, with a focus on services that address common comorbidities or risk groups, depending on local epidemiological context.
Provide support that enables people receiving TB care to complete a full course of treatment without an undue burden on them and their families, while avoiding catastrophic costs.
Strengthen procurement systems and supply chains.
CHAPTER 4: Scaling up TB prevention
Priority actions:
Implement airborne infection prevention and control measures in health care settings and high-risk indoor places where people congregate.
Provide TPT for those living with TB infection and who are at higher risk of progression to active TB disease.
Deploy effective vaccines once such vaccines are officially recommended and available.
Address TB risk factors and social determinants.
CHAPTER 5: Partnering with key stakeholders: communities and the private sector
Priority actions:
Increase funding support for engaging TB-affected communities in the TB response at least fourfold.
Support community-based and home-based models for delivering TB prevention and care.
Scale up public–private mix approaches to improve the quality of TB care, reduce out-of-pocket expenses and improve data reporting in the private health sector.
Support a multisectoral TB response through stronger partnerships.
CHAPTER 6.
Ending TB through universal health coverage, pandemic preparedness and response, and socioeconomic actions
Priority actions:
Expand access to TB services through universal health coverage initiatives.
Position the TB response at the centre of pandemic preparedness and response efforts.
Invest in poverty alleviation and sustainable development.
CHAPTER 7: Human rights, stigma, gender, and key and vulnerable populations
Priority actions:
Position universal human rights as the foundation of the TB response.
Eliminate TB-related stigma and discrimination.
Ensure that TB interventions are gender-sensitive and gender-transformative.
Prioritize, reach and involve key and vulnerable populations.
CHAPTER 8: Accelerating development of new TB tools
Priority actions:
Invest, at minimum, US$ 4 billion annually to accelerate the R&D of new TB diagnostics, medicines and vaccines. Resources need to be mobilized from governments and philanthropies, increased engagement with the private sector, and new approaches to innovative and sustainable financing.
Develop a new TB vaccine by 2025.
Accelerate the development of new tools to prevent, diagnose and treat TB by identifying innovative product-development pathways and improving collaboration among actors in product development.
Invest at least US$ 800 million annually in basic science research.
Expand the use of operational research.
Develop and implement digital tools.
Create an enabling environment for TB R&D.
Apply best practices in community engagement throughout the R&D process.
Apply access principles in rolling out and optimizing the use of new tools.
Strengthen advocacy for TB innovation.
CHAPTER 9: Resource needs, return on investment, and cost of inaction
Priority actions:
Mobilize US$ 209.8 billion in funding between 2023 and 2030 for TB care and prevention, of which US$ 52.6 billion is for vaccination once a new vaccine is available. The resources needed for care and prevention excluding vaccination total US$ 157.2 billion, which averages to US$ 19.65 billion per year.
Mobilize US$ 40.18 billion in funding between 2023 and 2030 for TB R&D and basic science research through a more diversified funding base.
Latest Posts
Thanks for visiting us.
Disclaimer: The resources, documents, guidelines, and information on this blog have been collected from various sources and are intended for informational purposes only. Information published on or through this website and affiliated social media channels does not represent the intention, plan, or strategies of an organization that the initiator is associated with in a professional or personal capacity, unless explicitly indicated.
If you have any complaints, information, or suggestions about the content published on Public Health Update, please feel free to contact us at blog.publichealthupdate@gmail.com.
#StayUpdated
---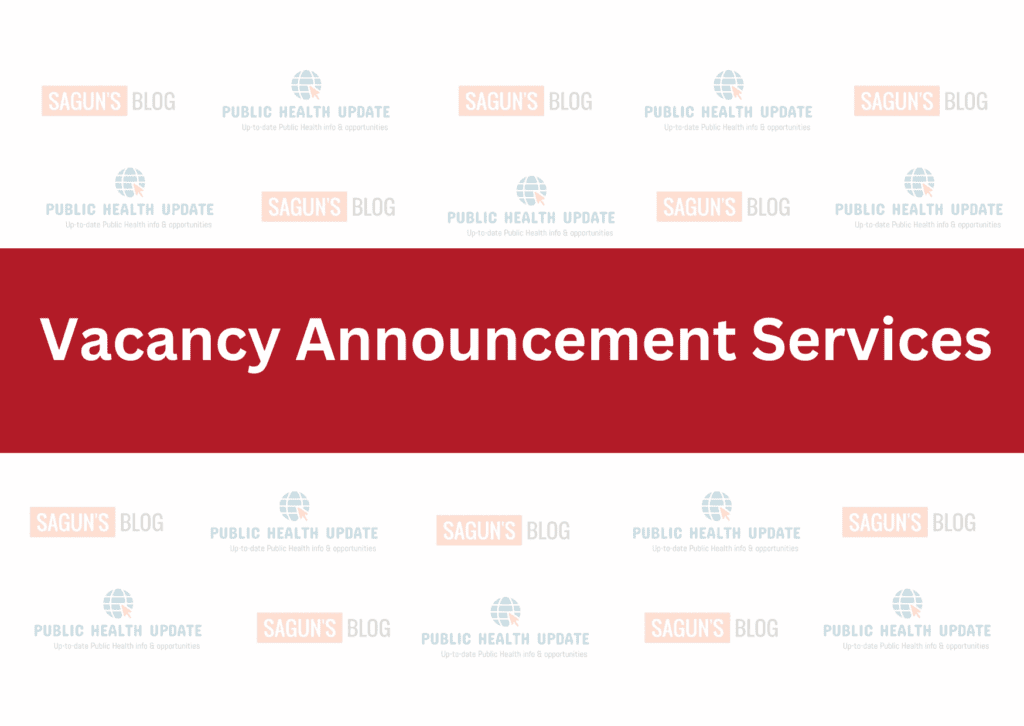 ---