The Rockefeller Foundation-Acumen Food Systems Fellowship is an intensive, one-year leadership development program offered through Acumen Academy, the world's school for social change. The inaugural Food Systems Fellowship will introduce moral leadership concepts to a globally diverse cohort of 20 food systems leaders who are creating more inclusive, nourishing and regenerative food systems. With leading food systems facilitators, Fellows will participate in a blend of immersive seminars, workshops, and self-directed leadership experiments. The program will combine in-person and virtual learning over the course of the Fellowship year.
After Year 1 of the Fellowship, Food Systems Fellows will join Acumen's global community of social innovators building a world without poverty and injustice.
Year 1: Fellowship year
Join a globally diverse cohort of experienced food systems leaders in a rigorous year-long experience
Improve your capacity to innovate and drive change within food systems by practicing essential systems leadership skills
Learn via a mix of immersive seminars, workshops, and self-directed leadership experiments with the support of trained facilitators and world class experts
Part-time — you stay in your job while participating in the program
All program-related costs are covered by the Fellowship
Bring examples from your work into the program to guide your learning, then take learnings from the program back to guide your work and create or increase impact
Beyond Year 1: What happens after the program
Join a lifelong alumni community of over 1000 social innovators around the world — we call this community 'The Foundry.'
Access the resources and relationships to amplify your important work in architecting a just, inclusive, and sustainable world. This includes access to social innovators, funders, and mentors.
What makes a Fellow?
Fellows are extraordinary emerging systems leaders who dare to embrace the difficult journey of social change in food systems. You will be joining a cohort composed of individuals who will typically be on one of the following trajectories:
Social Entrepreneurs: Founding or leading a for-profit or non-profit organization that provides critical goods or services to underserved populations within food systems.
Social Intrapreneurs: Creating innovative solutions to tackle food systems challenges from within an existing institution by shifting its culture and/or strategy, and building new collaborations.
Organizational Builders: Supporting the growth of an organization focused on alleviating food systems challenges by building the internal structures, and processes that enable the organization to pursue its purpose.
Public Sector Leaders: Reimagining public policy and leveraging the government services to drive change within food systems.
Bridge Builders: Finding and connecting organizations and leaders to discover commonalities and activate a shared vision for food systems transformation.
Fellowship Roadmap
Our three-stage online selection process is designed to understand your capacity, willingness and potential to grow as leaders who will be at the forefront of systems change within food systems.
Apply — tell us about your journey in food systems work so far and your vision moving forward. 14 Oct – 1 Dec 2021
Complete Assignments — show us your capacity for leadership and the impact of your work. 3-17 Jan 2022
Attend the Selection Conference — connect with food systems finalists across the world and explore why this is the right time for you to be a Fellow. 12-13 Mar 2022
The Rockefeller Foundation – Acumen Food Systems Fellows 2022 Cohort Announcement — Apr 2022
Immerse Yourself in the Food Systems Fellowship — Apr-Oct 2022
---
Latest Posts
Thanks for visiting us.
Disclaimer: The resources, documents, guidelines, and information on this blog have been collected from various sources and are intended for informational purposes only. Information published on or through this website and affiliated social media channels does not represent the intention, plan, or strategies of an organization that the initiator is associated with in a professional or personal capacity, unless explicitly indicated.
If you have any complaints, information, or suggestions about the content published on Public Health Update, please feel free to contact us at blog.publichealthupdate@gmail.com.
#StayUpdated
---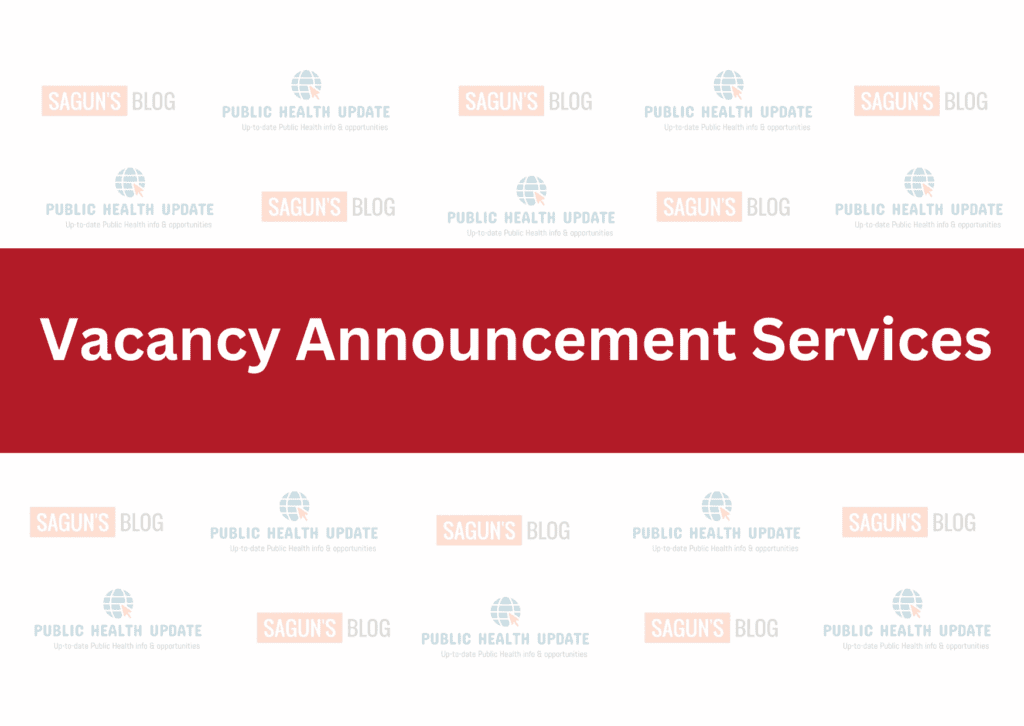 ---