The Population Interventions Unit, headed by Professor Tony Blakely, in the Centre for Epidemiology and Biostatistics, has a PhD position available commencing early 2022. The PhD research project will delve into the health gains and cost impacts of endgame strategies, alternative nicotine delivery systems, tax inequality and Indigenous Australian impacts, in Australia, New Zealand, and the East Asia and the Pacific region. The research questions the PhD candidate will tackle are subject to the candidate's own input. However, we anticipate the research to address questions of the following type:
Under what scenarios would liberalization of access to vaping products lead to more health gain than sticking with conventional tobacco control measures?
What package of endgame policies (denicotinisation, retail outlet reduction, a smokefree generation) will get Australia to 5% smoking prevalence the quickest? And with the maximal reduction of socioeconomic and Aboriginal and Torres Strait Islander inequalities?
The candidate should anticipate having one or two 'main focus' research questions from the outset and one or two 'arising' research questions as the PhD develops. The PhD will allow the candidate to develop in-depth skills and experience in the following:
Public health – an in-depth understanding of tobacco control, and general understanding of population-wide versus targeted interventions, inequalities and the issues involved in policy implementation.
Epidemiology – an in-depth understanding of causal inference (to select the 'best' studies for key input parameters to modelling) and the epidemiology underlying population futures (disease incidence, case fatality, morbidity and prevalence; life tables and mortality rates).
Computer simulation and data science – we have (at least) two simulation models the candidate will use and extend. The candidate will learn NetLogo and Python coding of these models.
Economics – working out an optimal policy setting for society requires getting the epidemiology 'right', or at least plausible scenarios with uncertainty given our collective lack of knowledge, and then weaving in costs to the health system and society for a fuller picture. For the interested candidate, there is the opportunity to take the PhD in a full cost effectiveness direction, for example using a net monetary benefit approach to determine an optimal policy.
You will be immersed in the Population Interventions Unit and Team, led by Professor Tony Blakely. Your PhD will be part of the Tobacco Endgame Centre of Research Excellence (https://tobacco-endgame.centre.uq.edu.au/) led by Professor Coral Gartner and the University of Queensland. The exact mix of supervisors from these teams, and elsewhere, will be negotiated with the successful candidate depending on their selected research questions and skills they wish to obtain.
You will be expected to obtain a competitive University of Melbourne PhD scholarship – meaning you will have excellent grades in your undergraduate courses and studies. The PI Unit and the Tobacco Endgame CRE will top up your scholarship by $5000 per annum.
ABOUT Candidate
The ideal candidate will have:
Masters or Honours degree in Public Health, Biostatistics, Epidemiology, Statistics, Data Science or related field.
Strong skills in quantitative or qualitative analysis
Excellent written and verbal communication skills
Additionally:
Publication(s) in peer-reviewed journals and/or evidence of research impact will be highly regarded.
Experience in data analysis and knowledge in computing languages (e.g. R, Python) are highly regarded.
Due to the impacts of COVID-19, we are currently prioritising applications with current valid working rights in Australia and candidates who are not affected by travel restrictions. Please see the latest updates to Australia's immigration and border arrangements: https://covid19.homeaffairs.gov.au/ Outstanding international applicants will still be considered.
ABOUT THE SCHOLARSHIP
Funding comprises of a $5,000 AUD top-up scholarship. In order qualify for a top-up scholarship, applicants are required to meet the University of Melbourne's requirements for a Research Higher Degree candidature and obtain a Graduate Research Scholarship, or otherwise provide self-funding. Please refer to: http://mdhs-study.unimelb.edu.au/degrees/doctor-of-philosophy/entry-requirements#entryrequirements
https://scholarships.unimelb.edu.au/awards/graduate-research-scholarships
How to Apply
Please complete the Expression of interest form and send a completed copy, along with your CV, academic transcripts from all prior study and academic references as a single PDF document to Dr Kirsti Hakala Assendelft via email. We also welcome discussions with us prior to completing an Expression of Interest.
For further enquiries please contact Prof Tony Blakely via email. Applications will be reviewed as received so please apply as soon as possible.
OFFICIAL INFO AND CONTACT(OFFICIAL ANNOUNCEMENT)
---
Latest Posts
Thanks for visiting us.
Disclaimer: The resources, documents, guidelines, and information on this blog have been collected from various sources and are intended for informational purposes only. Information published on or through this website and affiliated social media channels does not represent the intention, plan, or strategies of an organization that the initiator is associated with in a professional or personal capacity, unless explicitly indicated.
If you have any complaints, information, or suggestions about the content published on Public Health Update, please feel free to contact us at blog.publichealthupdate@gmail.com.
#StayUpdated
---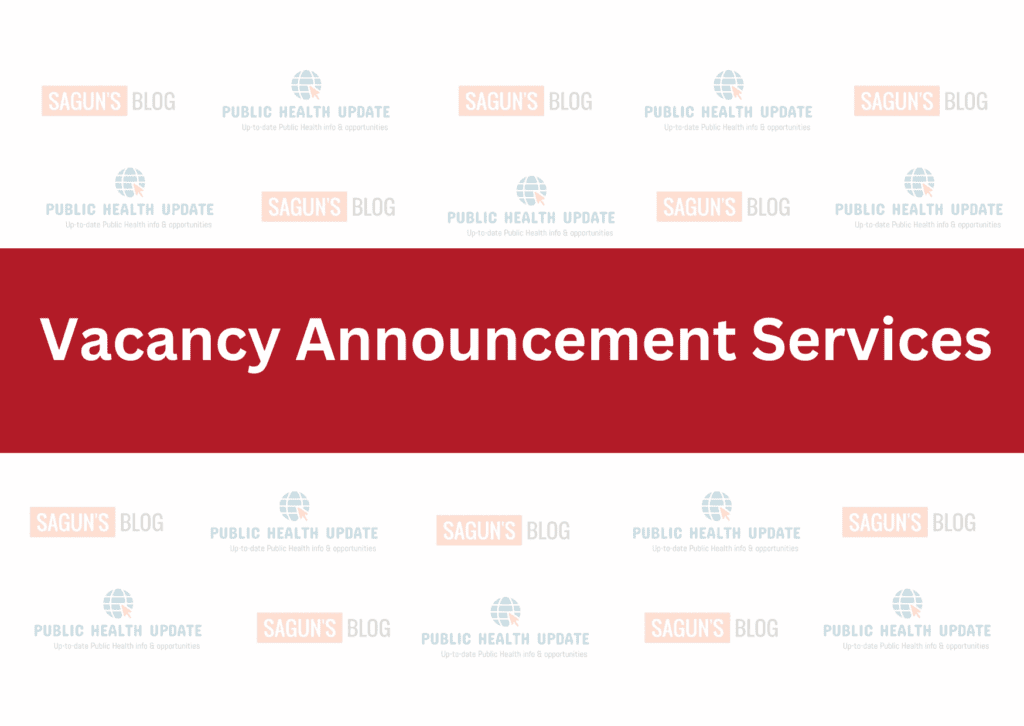 ---