Overview
Europubhealth+ is a two year Master's course equivalent to 120 ECTS Credits. The first academic year covers core competencies in public health and is delivered either in Sheffield or Dublin (in English), in Granada (in Spanish) or in Liège (in French). For the second academic year, students choose a specialisation course either in Poland, France, The Netherlands or Spain (except for students who spent their first year in Spain already). A 3-week integration module brings all Europubhealth+ students together in Rennes (France) at the end of each academic year.
Europubhealth+ students are allowed to work part-time during the programme as long as the mandatory minimum requirement of 90% attendance to the course is met, and provided that it is in line with the national legislation of the country(ies) concerned (e.g. visa or residence permit rules).
The Erasmus+ programme does not foresee any restrictions for remunerated work outside of the Master's course provided that the student is able to dedicate the necessary efforts to the Master's Course's mandatory activities in order to complete it successfully within the agreed period.
With the Europubhealth+ programme you are choosing:
to live abroad: during 2 years, you will live and study in at least 2 European countries and benefit from the support of experienced teams in each Higher Education Institution,
global health and intercultural work through multicultural team work, problem-based learning and a mandatory internship or practicum,
a large network in public health composed of academics and professionals with high expertise in the field as well as international students and alumni.
Eligibility
Main criteria for eligibility are:
At least a university undergraduate degree, i.e. 180 ECTS, or recognized equivalent;
Proficiency in one, two or three languages depending on the chosen pathway: English, English + French, Spanish + French + English, Spanish + English.
Submission before the deadline of a full online application, together with all required supporting documents in English.
Admission requirements are fully listed here.
Who are the candidates? Is there an age limit?
Candidates come from all over the world and from various academic backgrounds. Some of them apply as soon as they finish their undergraduate studies, and some of them are professionals who want to develop their knowledge and skills in designing, planning, implementation, advising and assessment of health programmes or health and social service management. They can be graduate students in law, economics, management, public health, biology, medicine, engineering, etc…
There is no age limit. You can apply at any age provided that you meet the eligibility requirements in terms of study level and language proficiency.
Application Process
To apply for Europubhealth+, you have to fill in an online application form in English and upload all mandatory attachments.
Required attachments
Your application form has to be filled in, signed and sent before the deadline with:
A copy of your passport or ID card
Curriculum Vitae (European model)
Motivation letter (600 words max. – in English)
Certified true copies of previous degrees (a bachelor's degree being the minimum requirement) with the Diploma Supplement if available and the official or sworn English translation
Official transcripts and mark sheets in English (or official/sworn English translations from the candidate's native language) from all higher education institutions attended
Evidence of language proficiency, in accordance with the chosen pathway
Two letters of recommendation
Proof of residence (for scholarship applicants only)
Additional documents are to be provided by students who choose the University of Liège for their 1st year: a copy of high school certificate with an official/sworn translation in French or in English / Year by year official documents for the past 5 years, if they are not covered by the last diploma (studies, (un)employment certificate…). The activities having lasted at least 3 months only must be justified. You don't need to justify sabbatical periods.
Scholarship amount
EMJMD scholarships cover travel expenses, participation costs and living costs for the entire duration of the Master course (max. 46,000€ for the two-year course). The total amount of the grant can vary according to the nationality and the place of residence of the scholarship holder. Therefore, a proof of the current place of residence at the time of application is mandatory to provide at application stage when applying for a scholarship.
| | | |
| --- | --- | --- |
| Objective  | Scholarship holder from a Partner Country  | Scholarship holder from a Programme Country  |
| Contribution to the travel costs | From 2.000€ to 3.000€ per year | 1.000€ per year |
| Contribution to the installation costs | 1.000€ at the begining of the course | N/A |
| Contribution to the subsistence costs* | 1.000€ per month | 1.000€ per month |
| Contribution to the participation costs | 8.000€ per year.N.B.: This amount is directly deducted from the grant and is not paid to the student. | 4.500€ per year. (Scholarship holders from Programme countries benefit from a participation waiver of 1.000€ per year).N.B.: This amount is directly deducted from the grant and is not paid to the student. |
*Monthly allowances cannot be paid during a period of study/internship spent in the student's country of residence.
To be eligible for an Erasmus+:Erasmus Mundus scholarship, applicants must meet both:
The Europubhealth+ admission requirements and be selected by the Europubhealth+ Selection Committee to join the course.
The Erasmus Mundus eligibility criteria that are specific to the scholarship:

Students who have already obtained an Erasmus Mundus scholarship at Master/Doctoral level are not eligible for an additional scholarship within the Europubhealth+ programme.
Students benefiting from an Erasmus Mundus scholarship cannot benefit from another EU grant while pursuing their Europubhealth+ studies.
Students must study their first and second academic year in two countries that are different from their country of residence.
The financial support shall be repaid by the scholarship holder in case of fraud or false declaration.
The application for the Erasmus+:Erasmus Mundus scholarships is done when applying online for the Europubhealth+ Master course before the indicated deadline. (Note: The Europubhealth+ Application Platform is currently CLOSED. Next application campaign for 2023-2025 academic session will start in October 2022.)
Application deadlines for 2022 intake: For all candidates applying for an Erasmus Mundus excellence scholarship 12. January 2022 (23:00pm CET) is )
---
Latest Posts
Thanks for visiting us.
Disclaimer: The resources, documents, guidelines, and information on this blog have been collected from various sources and are intended for informational purposes only. Information published on or through this website and affiliated social media channels does not represent the intention, plan, or strategies of an organization that the initiator is associated with in a professional or personal capacity, unless explicitly indicated.
If you have any complaints, information, or suggestions about the content published on Public Health Update, please feel free to contact us at blog.publichealthupdate@gmail.com.
#StayUpdated
---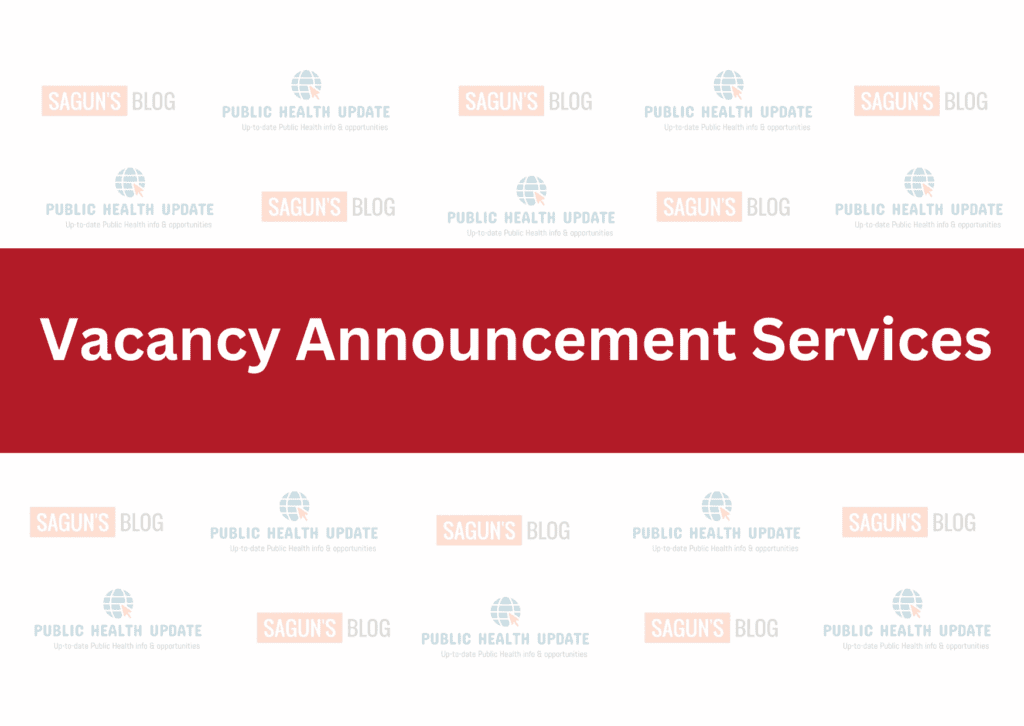 ---