Overview
The International Thalassaemia Day (ITD) is marked annually on 8 May and it is devoted to raising awareness amongst the general public and decision-makers about thalassaemia, and helping the global thalassaemia community to connect and call for changes towards the improvement of patients lives and well-being.
Facts
8 out of 10 people with thalassaemia across the world are unaware that they have the mutated gene that causes the disease and that they could have a child with a severe form of thalassaemia, if their partner is also a carrier of the disease.
More than half a million children are expected to be born with thalassaemia and other haemoglobin disorders worldwide by 2030.
Theme 2022
International Thalassaemia Day 2022: 2022: Be Aware. Share. Care
The International Thalassaemia Day (ITD) 2022 theme, "Be Aware. Share. Care: Working with the global community as one to improve thalassaemia knowledge", is an open call to action to all supporters to promote awareness about thalassaemia and its global impact and share essential information and knowledge to support the best possible health, social and other care of people affected by this disease.
The theme seeks to inspire every individual to contribute, at the personal level, to the fight against thalassaemia and serves as a powerful reminder that everyone has a substantial role to play and a responsibility to act.
The Thalassaemia International Federation (TIF)
---
Monthly
Weekly
Daily
List
Grid
Tile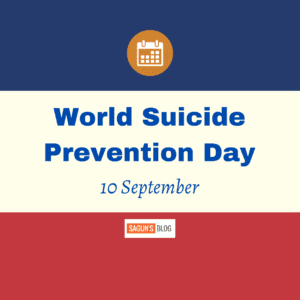 World Suicide Prevention Day (WSPD): Creating hope through action World Suicide
...
The National Safe Abortion Service Day is marked each year on 26th
...
No event found!