Overview
The Commission for Educational Exchange between the United States and Nepal (also known as "the Fulbright Commission" or "USEF/Nepal") announces the annual competition for the Hubert H. Humphrey Fellowship Program for the 2024-2025 academic year.
The Humphrey Fellowship Program was initiated in 1978 to honor the memory and accomplishments of the late Senator and Vice-President, Hubert H. Humphrey. Fellows are selected through a competitive process based on their potential for leadership and commitment to public service in the public or private sector. Over 6,450 Fellows representing 163 countries have participated in the program since its inception. Approximately 150 Humphrey Fellowships will be awarded for program year 2023- 2024.
Study Fields
These priority fields align with U.S. foreign policy and Mission goals and advance the development of a network of international leaders with experience in the U.S. who serve as key interlocutors for posts. 
 Human and Institutional Capacity: 
Economic Development
Finance & Banking
Public Policy Analysis and Public Administration
Technology Policy and Management
Rights and Freedoms: 
Communications/ Journalism
Law and Human Rights
Sustainable Lands: 
Agricultural and Rural Development
Natural Resources, Environmental Policy, and Climate Change
Urban and Regional Planning
Thriving Communities: 
Public Health Policy and Management
Substance Abuse Education, Treatment and Prevention
Educational Administration, Planning, and Policy
Program Timeline
 Date
Milestone
June 16, 2023
Humphrey Fellowship Information Session
11:59 PM (NPT), July 31, 2023
Application deadline
August, 2023
Interviews
Selected candidates informed
September, 2023
Selected candidates sit for TOEFL test
February, 2024
ECA reports final selection results
August, 2024
Humphrey Fellowship Program start
June, 2025
End of Fellowship year
Eligibility Requirements
Candidates must be policymakers, managers, or administrators in leadership positions with a commitment to public service from the public or private sectors including non-governmental organizations. Fellowships are competitive and will be awarded on the basis of excellence in professional and personal qualifications as well as leadership potential.
All applicants must 
Possess Nepali citizenship;
Be employed at a mid-career, policy level with progressively more responsible working experience in the government, NGO or private sector;
Have at least 5 years of progressively more responsible professional experience in Nepal as of the application submission deadline. Volunteer jobs, internships, and work done as a requirement for an academic degree shall not be counted towards the required duration of work experience;
The professional experience should be in the relevant field, after the completion of a university degree i.e. a 4-year bachelor's degree, or if the bachelor's degree is of 2-year/3-year duration, then a master's degree is also required. Candidates who have two or more 2-year/3-year bachelor's degrees in different fields but who do not have a master's degree are ineligible to apply;
Be proficient in speaking, reading and writing English (See the supplemental English program);
Have a demonstrable commitment to public service and potential for national leadership;
Have a wish to develop problem-solving capacities, enhance capabilities to assume greater career responsibilities, and return to a significant public service role upon completion of the Humphrey Program.
The Humphrey competition is not open to: 
Recent university graduates (even if they have significant positions);
University teachers with no management or policy responsibilities, except for teachers of English as a foreign language, and specialists in substance abuse prevention and treatment;
Individuals who have spent substantial time in the U.S. (more than 3 years) and have not been back in Nepal and employed at a level of professional responsibility for at least four years since returning;
Individuals who have attended a graduate school in the U.S. for one academic year or more during the seven years prior to August 2024;
Individuals with more than six months of U.S. experience during the five years prior to August 2024;
Individuals who have participated in any State Department exchange program within the last three years;
Individuals with, or in the process of obtaining, dual U.S. citizenship or U.S. permanent resident status are ineligible for a J visa, and
Local employees of the U.S. Mission in Nepal who work for the Department of State, or the U.S. Agency for International Development, including temporary employees and contractors, and their spouses and dependent children (they are ineligible for grants during the period of their employment and for one year following the termination of employment).
Visa sponsorship 
All selected Humphrey Fellows receive an exchange visitor (J-1) visa which requires that the individuals return to Nepal upon completion of their fellowship. They are not eligible for an immigrant visa, for permanent residence, or for a non-immigrant visa as a temporary worker ("H" visa) or trainee, or as an intra-company transferee ("L" visa) to re-enter the U.S. until they have accumulated two years' residence in Nepal after returning from the U.S. on an exchange visitor visa. This does not preclude the individual from going to the U.S. on other visas during the two-year period.
Application Link: https://apply.iie.org/huberthhumphrey  
Application deadline- 11:59 PM, July 31, 2023 
---
Latest Posts
Thanks for visiting us.
Disclaimer: The resources, documents, guidelines, and information on this blog have been collected from various sources and are intended for informational purposes only. Information published on or through this website and affiliated social media channels does not represent the intention, plan, or strategies of an organization that the initiator is associated with in a professional or personal capacity, unless explicitly indicated.
If you have any complaints, information, or suggestions about the content published on Public Health Update, please feel free to contact us at blog.publichealthupdate@gmail.com.
#StayUpdated
---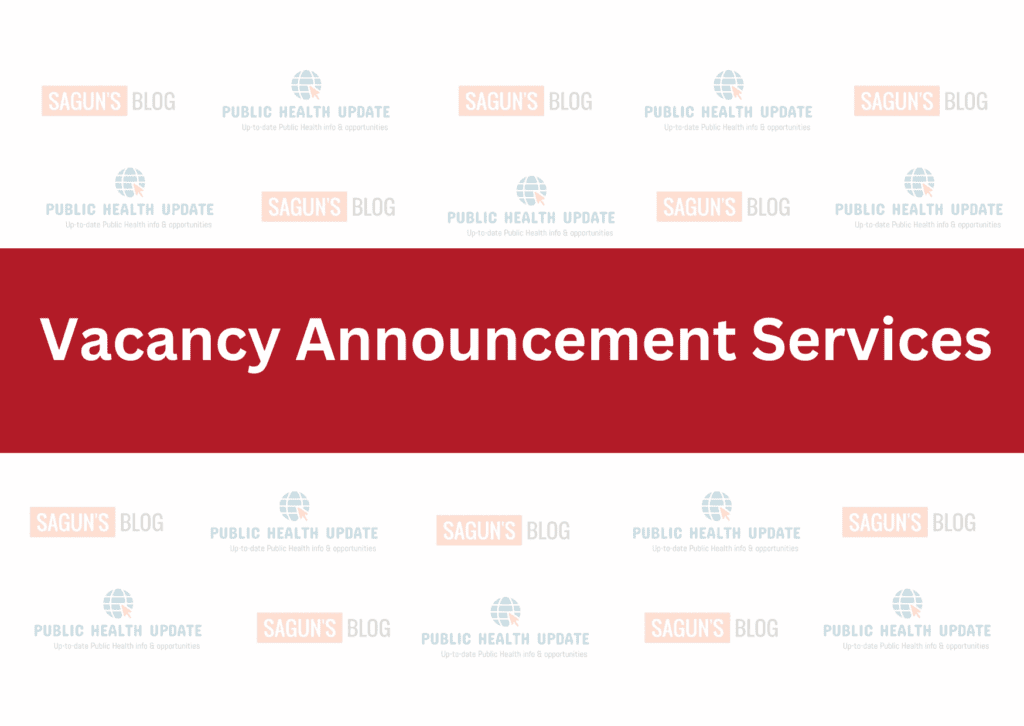 ---